Sentul Alaya has a well-established environment that provides comfort and convenience for you to live your daily life with the support of various nearby developments such as Commercial Areas, Schools, Golf Courses, Mosques, and Convention Centers. Hence, starting your life here will give you a high chance to thrive with your family even better.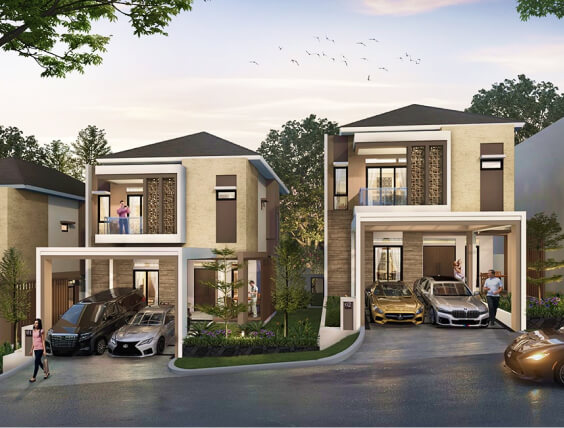 Notable & Award-Winning Developer
Adding to our collection of award, we have recently received an award for our latest property development, Altissimo that were given to us in February 2022. This makes Altissimo a suitable place for you and your family who seek the most convenient environment, attractive design of the houses, and all-inclusive facilities just in one place.
Altissimo : Best Housing Project With Natural Harmonious Living Design Concept. Awarded by Indonesia My Home Award 2022 in collaboration with 16th Annual Indonesia Property & Bank Award on 24 February 2022
A Perfect Place to Dwell. Altissimo manifesting houses that can represent the success of its residents, carved with opulent designs and completed with excellent details for each resident. Two storeys modern tropical house that is adorned with the 5-star hotel class quality. The detached concept is the main benefit of the houses, which offer you and your family more privacy.
Offering selected materials of the highest quality, arranged and built-in detail and neat, uniquely picked for you and your precious family.
DISCLAIMER. Whilst every reasonable care has been taken in preparing this brochure and constructing the model, sales gallery and showflats, the developer and its agent(s) shall not be held and responsible for any inaccuracies and omissions. All statements are believed to be correct but shall not be regarded as statements or representation of fact. Floor areas and other measurements are approximate only and are subject to final survey. All information, plans, and specification are current at the time of print and are subject to changes as may be required by the relevant authorities and cannot form part of the contract.